Comments Off

on Things You Need To Check Before Buying Professional Scaffolding Online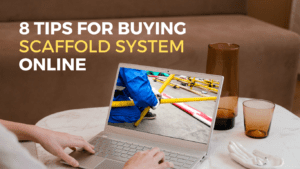 The construction in the USA has grown by 6% in the year 2021 and is expected to show growth of an additional 6% in the current year i.e. 2022. The increase in construction lines is directly proportional to the increase in demand for scaffold system. This also opens the doors for the scaffolding manufacturers to provide quality accessories. 
Now here, we can have a huge guide on the quality of scaffold accessories, but what about the scenario wherein you have to buy accessories online? 
To answer this question, here are some tips you can follow to ensure a quality scaffold system while buying scaffolding online.
8 Tips For Buying Scaffold System Online
     1. You should know the intent of the scaffold system
The intent of your scaffold system is directly linked to all the aspects of the system including material, height, amount, and so on. To get a mobile scaffold or customized patented scaffolds, you need to make sure:
The maximum height you require- This will allow you to find the best-suited scaffold from a series available in different sizes and dimensions. 
| Intent | Scaffold system |
| --- | --- |
| Centro comercial Moctezuma | Small scaffolds |
| Working on large buildings with considerable heights | Mobile towers |
| Working on higher heights | Mobile towers/ small scaffolds + scaffolding risers |
     2. Maintain standards
The important decision for buying scaffolding online is by ensuring that you are standing on standards. 
You need to surf about international scaffolding standards being used at the location of your site. 
The standards have different sets of individual components like couplers, tubes, boards and standard specifications of system scaffolding. 
Additionally, the standards of each individual component are with regards to weight bearing capacities, the material used, width allowed, and many more as per operational requirements. 
     3. Study the ground on which scaffolding will be placed
This also adds up while buying scaffolding online. You should check whether the ground is leveled (even) or uneven. You also need to keep a check on construction rules that revolve around on-site safety and avoiding hazards. 
| Ground | Eg. | Scaffolding system |
| --- | --- | --- |
| Flat / Even | Concrete | You can use scaffoldings that come with excellent anti-slip resistant feet |
| Uneven | Muddy | You should ensure the leveling devices are compatible with your scaffolding model |
     4. Scaffolding material
With an extensive range of materials including aluminum scaffolds, steel scaffold systems and alloys scaffolding materials, the choice best fitting to your construction site is to be made. 
| Environment | Material | Specifics |
| --- | --- | --- |
| Low-risk & safe | Aluminum | Lightweight, anti-rust & ensures maximum stability |
| High-risk | Steel & Iron | Shock resistant, prone to rust, maximum strength & durability |
Steel & Iron scaffoldings are used in large scale construction sites and are used for the application of anti-rust paints. 
     5. Go High Tech
With High Tech, we mean simple scaffolding but huge advantages while integrating with the construction system. It will give you quick assembly and on-site adaptations. It is also important to assure a proper user guide before buying scaffolds, which will save your time from unnecessary clogs while on site. 
    6. Access the accessibility
The vertical access requirements are important aspects that are to be overseen while selecting scaffoldings. 
Ladders are well recognised as the most dangerous piece of equipment on any worksite, yet they are still regularly employed in scaffolding setups.
It also raises safety issues for workers. Thus, it is better to look for an alternative like an aluminum stairway that is dropped external to the scaffold to ease worker accessibility.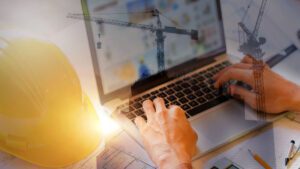 7. Check out the supplier
It is always recommended to put your efforts into research for the company you are opting to  buy the scaffold system. 
Check the references before choosing a scaffolding supplier, and trust the one with a better experience. This will give you a better advantage in terms of scaffold planning parameters. 
     8. Check technical support
The scaffolding manufacturer you are choosing should have a strong technical support team that can help you. This will get you out of a situation wherein the accessories have defects or the entire batch has a fault. A failure of a single scaffold can damage the entire framework, and thus, in this case, the technical support will help you replace them. You can also ask for independent test certificates for products. This will build trust regarding better service products. 
Conclusion
When it comes to purchasing specialized scaffolding equipment online, you must have a very clear understanding of what you want. Scaffolding and mobile access towers are certainly two of the most challenging products to buy online. These are large pieces of equipment that must be carefully selected in terms of safety and intended usage. 
We hope this article has a better checklist for buying scaffolding online. 
Comments Off

on Does Scaffold Fittings & Accessories Increase Safety and Reduce Construction Cost?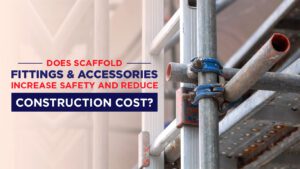 We often see news concerning construction site accidents and losses a company faces. So, what are the factors playing major roles here? Is the scaffold framework on which workers rely? What are the Scaffold Fittings & Accessories used on the construction sites? Is it the carelessness of workers using construction materials? Does it concern the scaffold quality used?
Let's walk through all the questions, and get answers to avoid hazards.
What is Scaffolding?
Scaffolding, also known as scaffold or staging is a temporary structure that supports the work crew and materials. It aids the construction process, maintenance works, repairs of bridges & buildings, and all man-made structures. It enables access to heights and ensures safety only when the scaffolding built is of premium quality. The widespread use of scaffolding accessories has thus increased safety standards for the quality of scaffolding equipment.
What are the types of scaffolding accessories?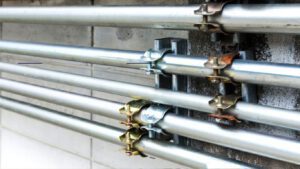 The basic scaffolding fitting products are:
     1. Standards
Also known as uprights, are the vertical tubes that transfer the weight of the scaffold framework to the ground; as they rest on a square base plate. 
     2. Ledgers
These are the horizontal tubes that are connected between standards.
     3. Transoms
These are placed next to standards and hold standards providing support for boards. They lean on ledgers at a right angle. 
     4. Tubes
These are generally made of aluminum or steel, to keep the framework upright and sturdy.
     5. Boards
These provide a working platform for the workers. They are made of wood, whose ends are protected by metal plates. 
     6. Couplers
These are the scaffold fittings that hold the tubes together, which are of three types- right-angle couplers, putlog couplers, and swivel couplers. 
     7. Diagonal braces
These come with wedge locks that support the basic structure of ledgers & standards. 
What is the need for good-quality scaffolding accessories?
Premium quality scaffolding accessories provide a tool to builders that enhance efficiency when it comes to working at great heights. As this is a life-risking job, a good quality base product or platform or structure shall enhance safety. 
Scaffolding not only supports workers throughout the operation but also supports unprocessed or basic materials that are necessary throughout the building's construction. Because two or three workers may stand on it at the same time, multitasking is possible.
A good-quality scaffolding fittings & accessories are of greater necessity as the construction work involves dangerous & exhausting tasks. Investing in premium quality scaffolding accessories suppliers that meet the security needs and help shield the workers from on-site dangers is important. 
Safety measures for employees working with scaffoldings
Use of personal protective equipment (PPE)
Usage of PPE is a must as it prevents serious injuries, especially if the work is at a high height. When working on platforms, non-slip footgear and fall arrest equipment are also necessary.
Examine scaffolding fittings
It is an essential step when it comes to examining defects or damage that would either compromise the structural integrity of the framework. 
Mind load limits
Scaffolding equipment is made with certain load-bearing restrictions. Ensure the loads carried via scaffoldings are sufficiently bearable to avoid cracks, breaks and collapses causing severe injuries to workers. 
Build properly
It is important to follow the user manual provided by the manufacturer while building a  scaffold. It should be done under expert supervision to avoid unnecessary faults.
Training workers
The training with regards to responsible climbing, and following three points of contact with the structure at all times, is to be given to workers to ensure safety. 
How do scaffold fittings & accessories reduce construction operational costs?
It is of utmost importance to purchase premium-grade scaffold accessories as they help in reducing liabilities for any type of organization. There are several factors to consider, including where the scaffold fittings will be used. To function successfully, the person must choose a strong as well as a high-quality, secured platform. High-quality groundworks are critical to the success of a construction project. 
Also, quality scaffold equipment lasts longer and proper maintenance of parts ensures long life. 
Conclusion
Proper education and usage of scaffold systems not only enhance safety but also helps in cost reduction on unnecessary liabilities and replacements. Taking the time and investing in proper safety equipment & training of workers is also important. 
To have access to top-notch scaffolding fittings, connect with AAIT Scaffoldings and receive reliable scaffolding accessories. 
Comments Off

on The 10 Different Scaffold System Types Used in Construction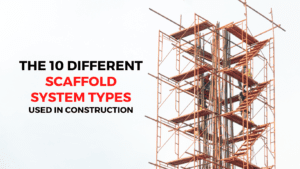 Scaffold systems, used in construction, are temporary platforms to elevate, support the work crew, and aid the construction process.
It is an intricate framework of wooden platforms or pipes that maintain the structure properly. These systems allow workers access to heights, safety, attain better positions on walls, ceilings, windows & outer spaces; and enhance work efficiency. 
There are various types of scaffold systems used in construction works used for different purposes.
Below mentioned are the types of scaffolding used in construction
     1. Single scaffolding 
Also known as bricklayer scaffolding, incorporates the single framework of standards, ledgers, and putlogs which are connected together. 
These scaffold systems stand parallel to a wall by using standards i.e. vertical supports. The standards are attached to the ledger i.e. horizontal supports. 
For a framework of standards & ledgers to stay parallel to the wall, putlogs are connected with the hole in the wall made at a distance of 1.5 m to the ledger. It is most preferred in brick masonry works. 
     2. Double scaffolding
Also known as independent scaffolding, incorporates two rows of scaffolding, one at a distance of 20-30 cm from the wall, and another 1 m away from the preceding one. 
The putlogs are then placed which are supported by both frames. For additional support, rakers (are a type of tie that secures to a building) and cross braces (hold a part of the scaffolding system in a fixed position in relation to another) are provided. 
It is most preferred in stone masonry works, where making holes in the wall isn't feasible.
     3. Cantilever scaffolding
Also known as needle scaffold, in which the standards are supported on a series of needles taken out through holes in the wall. 
Needles are protrusions sticking out from a structure on which a platform sits. The needles may eject from the wall (single frame type cantilever scaffolding) or from inside the floors via opening (double frame type cantilever scaffolding). 
It is employed in conditions where the ground does not have the capacity to support standards or when the upper part of the wall is under construction. 
     4. Suspended scaffolding
When the height is above 30 meters, the convenient way is to suspend the working platform from above the ground. 
An electronic system supports the working platform to raise and lower as per the needs. The wires or chains are also used to suspend the platform from the roof in some cases. 
Suspended scaffolding is often used in tasks like painting, cleaning, and repairing. 
     5. Trestle scaffolding
Also known as ladder scaffolding, the movable working platform is supported on movable tripods or ladders. It can be easily assembled & dismantled. It is used for indoor & outdoor purposes including repair, maintenance, warehouse services, and painting to a maximum height of 5 meters. 
     6. Steel scaffolding
Also known as tube & clamp scaffolding or tubular scaffolding it is a framework made of steel tubes fixed with steel couplers or fittings. It gives better strength, durability, and is fire resistant. It is easy to construct & dismantle. It is preferable for any structure building, even the odd-shaped ones, inside the plants, etc.  
     7. Patented scaffolding
These are ready-made scaffoldings made up of steel and are equipped with special couplings and frames. The working platform in this scaffold system is arranged on brackets that are adjustable at required levels.
     8. Cuplock system
It incorporates standards, ledgers, transom & base plate. The ledger has blades on both ends & standard has the cup locks throughout its length. 
The locking cups have two elements namely- the bottom cup and top cup which are connected to ledgers to form an entire scaffold system connected by standards and ledgers. 
It is preferable to facade scaffolds, birdcage structures, staircases, shoring structures, mobile towers, etc. 
     9. Kwikstage scaffolding
It incorporates standards, ledgers, basic jack, and hook-on boards. The locking system in Kwikstage scaffolding is – 
The ledgers are secured by transoms in the V-shaped lock of standards

It is adaptable to commercial and residential projects. 

It has a non-slip platform, galvanized steel scaffolding materials, a durable interlocking system, and is customizable, making it more popular. 
     10. Staircase Tower Scaffolding
It comprises steel access stairs and is connected with cuplock scaffolding. It is best to access the main scaffolding platform for work with greater safety. Workers can carry their tools via a ladder. It is a scaffolding to reach high elevations of a building.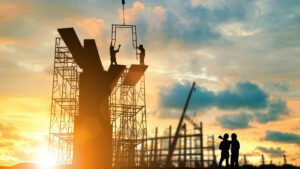 With increasing construction lines, there is an increase in the demand for a scaffold system. 
AAIT scaffold is a leading scaffolding company in Houston. We provide the basic building blocks of scaffolds and readymade scaffolds to ease your construction work with utter safety. 
From scaffold tube clamps, ring lock systems, and cuplock systems, to providing aluminum scaffold planks; we are top scaffolding manufacturers and distributors; who are just a call away.